Allen Fey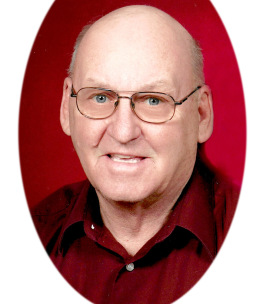 Allen Wayne Fey, 80, of Kimball, SD passed away Thursday, November 21, 2019 at the Avera Heart Hospital of South Dakota in Sioux Falls. Funeral Services are 10:30 A.M. Monday, November 25, 2019 at Kimball Protestant Parish in Kimball. A Committal Service will follow at Kimball Community Cemetery. Visitation will be held at the church from 5:00 Ė 7:00 P.M. Sunday, November 24, 2019 with a 7:00 P.M. Prayer Service.
Allen Wayne Fey was born on January 1, 1939 to Charles and Hermina (Gilman) Fey on a farm in Pipestone County, MN. He attended country schools and was united in marriage to Christina Mae Vlietstra on July 13, 1962 at the First Reformed Church in Edgerton, MN. He was employed as a Mechanic at the Ford Dealership in Pipestone for two years and worked at the bakery in Edgerton gaining experience under his father-in-law, Nick.
They relocated to Corsica, SD in 1965, starting the Corsica Bake Shop. In 1986 it became Alís Pizza and Bake Shop until it was sold in 1991. He then took a job with Rickís Locker in Corsica for the next 10 years. All the while, driving bus for Corsica Schools for 32 years. During his years in Corsica, Allen was an active member of the Grace Reformed Church and honorably served on the church council. He also supported his community through service on the Corsica Fire Department. Allen and his wife co-managed Corsica Leisure Living from 1995 Ė 2013 when they moved to Kimball, SD. As a member of Kimball Protestant Parish, his strong faith was evident.
He enjoyed collecting toy farm equipment, listening to gospel music and being outdoors - continuing to ride motorcycles from 1975 to 2018, taking family snowmobiling trips to the Black Hills and going camping. Allen loved to visit with family and friends, but especially loved being around children.
Grateful for having shared in Allenís life: his wife of more than 57 years, Christina Fey of Kimball, SD; four children: Kevin (Tammy) Fey of Viborg, SD, David (Wendy) Fey of Mandan, ND, Tim Fey of Luverne, MN and Amy (Lorin) Tyrrell of Kimball, SD; daughter-in-law, Jen Fey of Mitchell, SD; 12 grandchildren: Jonathan (Courtney), Chelsea (Garrett), Kaden, Tatum, Vonni, Brandon (Amanda), Kelby, Chaz (Anna), Chelsea, Brekken, Nick (Ashley), Matthew; two great grandchildren; three sisters-in-law: Delores Fey, Lois Fey and Sue Uilk all of Pipestone, MN; along with many nieces and nephews.
Allen was preceded in death by his son, Bobby Joe Fey (Jan. 17, 2014); his parents, Charles and Hermina Fey; three brothers: Merlyn, Calvin and Donovan Fey; parents-in-law, Nick and Margaret Vliestra; and a nephew, Gene Fey.
In lieu of flowers, memorials in Allenís honor may be directed to: Kimball Ambulance Services, 140 N. Main St., Kimball, SD 57355 or Kimball Protestant Parish, PO Box 340, Kimball, SD 57355.