Edwin Vreugdenhil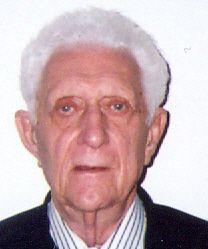 Edwin Vreugdenhil passed peacefully at his residence in Sioux Falls on November 11, 2017. He was born to Teunis and Johanna Vreugdenhil August 3, 1929 at Joubert, SD. He attended all eight years of school at the rural Wilson School near Stickney, SD. Edwin began serving in the Army (Korean War) from September 21, 1951 with an honorable discharge and the Purple Heart on June 22, 1953.
Funeral services for Edwin will take place on Wednesday, November 15, 2017 at 10:30 am at First Reformed Church in Sioux Falls, SD. Visitation will take place on Tuesday, November 14 at Heritage Funeral Home from 4:30-6:30 pm.
He is survived by his wife, his children, Eva Vreugdenhil; sister, Eunice VandenBerge, Corsica, SD; brother, Larry (Donna) Vreugdenhil, Stickney, SD. He was preceded in death by his first wife Loretta Vreugdenhil; parents Teunis and Johanna Vreugdenhil, a sister and brother in-law Bernice and George Riecke; and brother in-law Lloyd VandenBerge.