Elwood Rexwinkel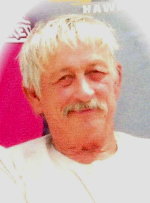 Elwood Dean Rexwinkel, 66 of Corsica died on September 12, 2012 at Queen of Peace Hospital in Mitchell. Funeral services will be at 10:30 am Monday at the Grace Reformed Church in Corsica. Burial will be at a later time. Visitation will be Sunday from 5:00-7:00 pm with prayer service at 7:00, also at Grace Reformed Church. Arrangements by Koehn Bros. Funeral Home in Armour.
Elwood was born to Joseph and Gertrude Rexwinkel on August 7, 1946. He went to the Van Zee country school until 8th Grade and graduated from Corsica High School. Following graduation he worked in Denver for a year and a half. Upon returning to Corsica he married Carol Norden in March of 1969 at Aurora Center.
Elwood went to work in the family construction business, he was proud to be part of a business that spanned five generations. Elwood took pride in the construction of numerous projects which spanned across the state, but most important to him were the ones constructed within his own community. He felt blessed to be able to work his entire life doing what he loved. Elwood enjoyed fishing, camping, rock collecting and most of all spending time with his family at the River.
Elwood is survived by his wife Carol of 43 years; their four children, Holly (Jason) Evans of Madison, Jamie (Rita) Rexwinkel of Corsica, Angela (Jason) Kranhold of Mount Juliett, TN, and Kody (Courtney) Barnes of Sioux Falls; his seven grandchildren, Elijah Evans, Kade, Keeley, and Taryn Rexwinkel, Benjamin Kranhold, and Sophie and Trigg Barnes; and his siblings Greg (Nancy) Rexwinkel of Green Bay, WI, and Connie (Wayne) Kinstad of Sioux Falls.
He was preceded in death by his parents Joseph and Gertrude and his sister Beverly Sonnenberg and brother-in-law Warren Sonnenberg of Corsica.