Keith DeWaard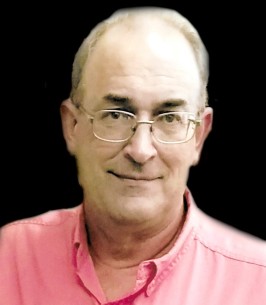 Keith Allen DeWaard, 59, of Stickney, SD passed away Saturday, March 7, 2020 at Avera Queen of Peace Hospital in Mitchell, SD. Funeral Services are 10:00 A.M. Thursday, March 12, 2020 at Harrison Community Church – South, Harrison, SD. A Committal Service will follow at Harrison Cemetery. Visitation will be held at the church from 5:00 – 7:00 P.M. Wednesday, March 11, 2020 with a 7:00 P.M. Prayer Service.
Keith Allen DeWaard was born on December 14, 1960 to John R. and Mavis (Houtkooper) DeWaard in Armour, SD. Growing up he enjoyed participating in 4-H and other school activities such as basketball, football, and track. After high school he enjoyed working for Doc Heezen at the vet clinic. He graduated from Stickney High School in 1979 and went on to earn his Bachelor of Science in Dairy Production and Management from South Dakota State University in 1986. He began a lifelong career in farming and was united in marriage to Norma Niewenhuis on April 2, 1988 at the Corsica Christian Reformed Church.
A member of the Harrison Community Church, Keith served on Church, School, Township and Co-op Boards. He enjoyed reading westerns, working in his garden, and was a big sports fan, especially of Twins Baseball. Keith was interested in his family history as family was important to him, he loved being a grandpa.
Grateful for having shared in Keith's life, his wife of over 31 years, Norma DeWaard of Stickney, SD; four children and two grandchildren: Rachel (Joel) Hummel – Titus of Lethbridge, Alberta, CA, Joshua (Leah) DeWaard of Stickney, SD, Sara (Jarrett) Brunsen – Nora of Mitchell, SD and Micah DeWaard of New Holland, SD; his mother, Mavis Veurink of Platte, SD; seven siblings: Tim (Jan) DeWaard of Utica, NE, Cal (Karen) Veurink of Harrison, SD, Mark (Patty) Veurink of Harrisburg, SD, Brent (Pam) Veurink of Platte, SD, Beth (Scott) Dyk of Williston, ND, Shari (Myron) Postma of Gallup, NM and Trudi (Jeff) Van Zee of Sioux Falls, SD; parents-in-law, Ken (Juella) Niewenhuis of Corsica, SD; in-laws: Linda (Jim) Vande Kerk of Rock Valley, IA, Donna (Mark) Ness of Artesian, SD, Dennis (Jackie) Niewenhuis of Corsica, SD and Duane (Rhonda) Niewenhuis of Harrisburg, SD; along with many nieces, nephews, cousins and friends.
Keith was preceded in death by fathers: John R. DeWaard (May 18, 1982) and Edwin Veurink (Aug. 18, 2015); and grandparents: John (Alta) Houtkooper and Charlie (Lena) DeWaard.
In lieu of flowers, memorials in Keith's honor may be directed to: Dakota Christian School, 37614 SD Hwy 44, Corsica, SD 57328 or First Circuit CASA, 115 East 11th Ave., Mitchell, SD 57301.