Les Groeneweg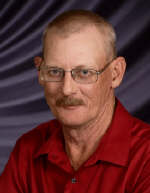 Leslie Alan Groeneweg, 57, died at his home in Corsica on Saturday, November 12, 2016. Funeral service will be Wednesday, November 16, 2016 at 10:00 AM at Grace Reformed Church in Corsica with burial following in Graceland Cemetery in Corsica. Visitation will be Tuesday, November 15, 2016 from 5 - 7 PM at Grace Reformed Church in Corsica with a prayer service at 7:00 PM. Arrangements by Koehn Bros. Funeral Home.
Leslie Alan Groeneweg was born November 29, 1958 to Alvin and Vivian (Vander Zee) Groeneweg in Mitchell, SD. He graduated from Corsica High School in 1978. On March 15, 1980 he was united in marriage to Barbara Peters at Grandview Reformed Church in Armour, SD. Les farmed and worked with livestock most of his life.
In the fall of 2013, Les and his sons started G & G Construction. He had a desire to keep busy and had a very creative imagination.
Les loved all aspects of the outdoors. Some of his most memorable moments included hunting, fishing, camping and boating. Sports were a large part of his life from the years he played them himself to becoming his kids and grandkids biggest fan.
Les was a member of Grace Reformed Church in Corsica where he had served on the consistory.
Les was diagnosed with pancreatic cancer in February of 2014. After a hard fought battle, he was called to his heavenly home on November 12, 2016 at the age of 57. Les peacefully passed away at his home while surrounded by his family. His fight and determination were an inspiration to all who knew him.
Grateful for having shared his life are his wife, Barb, 4 children, Tara (Chad) Wentland, Wade Groeneweg, Bradley (Lexy) Groeneweg, and Aaron Groeneweg and special friend, Amber all of Corsica, SD, 6 grandchildren, Brendan, Tyson, Tryton, Ledger, Laikynn, and Ellie, parents, Alvin and Vivian Groeneweg of Corsica, SD, sister, Londa (Darrell) Vanden Hoek of Corsica, SD, brother, Lowell (Terry) Groeneweg of Hartford, SD, and many other relatives and friends.
He was preceded in death by his maternal and paternal grandparents.
Officiating: Rev. Dan DeGraff
Music: Barbara Noteboom, organist
Casket Bearers: Wade Groeneweg, Brad Groeneweg, Aaron Groeneweg, Chad Wentland, Jay Spaans, Trent Vanden Hoek, Jason Groeneweg, Dustin Groeneweg
Honorary Casket Bearers: Tara Wentland, Lexy Groeneweg, Amber Stirling, Brendan Wentland, Tyson Wentland, Tryton Wentland, Ledger Enter, Laikynn Groeneweg, Ellie Groeneweg, Angela Spaans, Abby Vanden Hoek, April Groeneweg