Michael Nepodal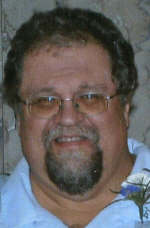 Michael Nepodal, 59, died Friday, May 23 at Sanford Hospital in Sioux Falls. Funeral service will be Wednesday, May 28 at 10:00 am at the Stickney High School Gymnasium. Visitation will be Tuesday, May 27 from 5 to 7 pm with a 7:00 pm prayer service at the Stickney High School Gymnasium. Arrangements by Koehn Bros. Funeral Home.
Michael L. Nepodal was born August 15, 1959 to Benjamin and Betty (Hoff) Nepodal in Wagner, SD. He grew up in Arlington, SD and graduated from Arlington High School in 1977. He graduated from Dakota State University in Madison, SD with a Bachelor of Arts in Music Education in 1981.
Michael married Donnita Bakken on September 18, 1981 in Colton, SD. He began his career in music education in the Bonesteel Fairfax school district and later moved to the Gayville Volin school district and Armour school district. In 1985, he began teaching in Corsica, SD and taught for the Corsica and Stickney school districts. He was united in marriage to Mona Nelsen August 8, 2012.
He passed his love of music to his students and let it shine most when he was playing in various bands including the Lucky 7 Band, Highway Call Band and Uncle Roy and the Boys.
He was a nature lover who loved to fish, swim in the river and watch thunderstorms. He also enjoyed watching movies, drawing cartoons and joking with others but the greatest of his loves was spending time with his family. Michael went to his heavenly home on Friday, May 23, 2014 at Sanford Hospital in Sioux Falls, SD at the age of 54.
He is survived by his wife, Mona of Sioux Falls; parents, Benjamin and Betty of Arlington; 5 children: Amber Nepodal of Austin, TX; Heidi Vasek and fiance Daniel Freemark of Hartford, SD; Matthew M. Nepodal and fiance Raquel of Mitchell, SD; Rachel Donker and husband, Matthew of Aurora Center, SD; and Lacey Nepodal of Vermillion, SD; 2 step-children: David D. Cain of Sioux Falls and Amy Huwe and husband, Daniel of Apple Valley, MN; 3 grandchildren: Charlotte Vasek, Graysen Nepodal and Cole Donker; 6 step-grandchilden: Collin Freemark, Danielle, Christopher, Lucas, Bella and Samuel Huwe; a sister, Ginny Reinicke and husband, Daryl of Rapid City, SD; 3 nieces and many other relatives and friends.