Obituary - Nellie Star
Nellie Star, 91, died on Thursday, February 19, 2009 at Fountain Springs Nursing Home in Rapid City, SD. Funeral service will be Tuesday, February 24, 2009 at the Christian Reformed Church in Corsica at 10:30 AM with burial following in Graceland Cemetery, Corsica. Visitation will be Monday, February 23, 2009 from 5 – 7 PM at Koehn Bros. Funeral Chapel in Corsica with a prayer service at 7:00 PM.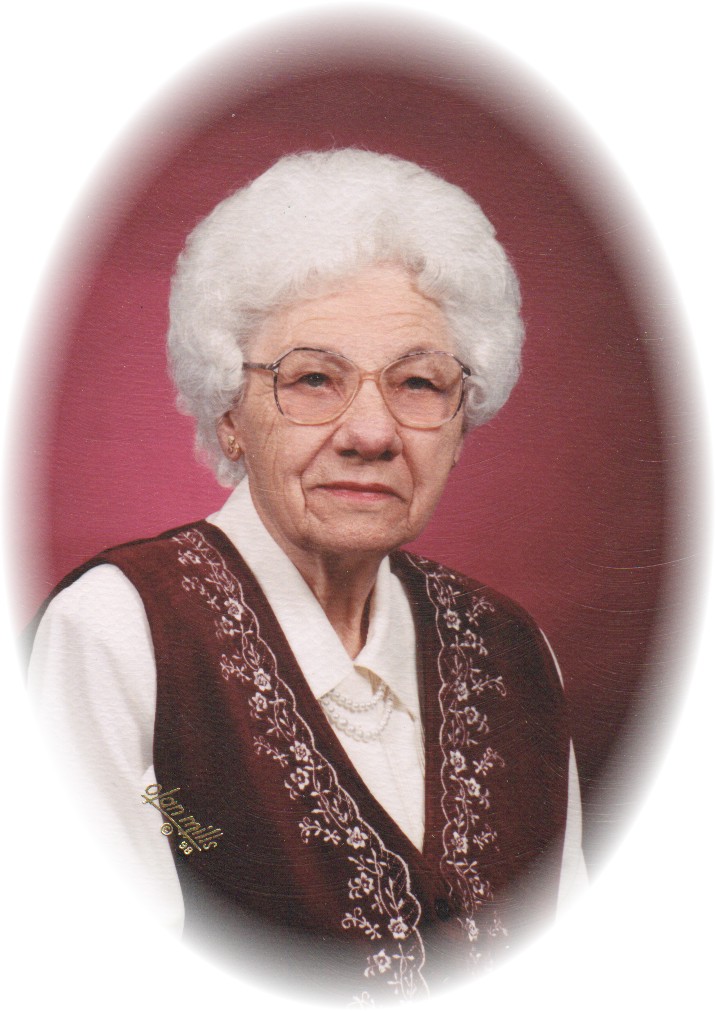 Nellie Star was born on January 4, 1918 to Adrian and Effie (Plooster) Beukelman near Harrison, SD. She attended country grade school, and N.Y.A. School in White Lake where she learned to sew, which became a life long enjoyment for her. She also learned to quilt and made and gave away many quilts to family members over her life time. She was a member of the Christian Reformed Church in Corsica, SD, which she attended faithfully her entire life and was a member of the Ladies Aide and Dorcas Society. She was also a member of the Modern Day Extension Club of Armour, SD. Nellie married William Star on February 10, 1939 at her family farm near Corsica, SD. Together they farmed on four different farms in Douglas County, SD. To this union, 3 children were born. In 1980, Nellie and Bill retired and moved to Corsica. After that time they spent many winters in southern Texas which she loved immensely.
She is survived by 3 children: Roger Star and wife, Belva of Rapid City, SD; Ruby Nickels and husband, Dale of Black Hawk, SD; and Sharon Ball and husband, Rob of Sacramento, CA; 7 grandchildren and 12 great-grandchildren, 2 sisters-in-law, and a host of nieces and nephews.
She was preceded in death by her parents, husband, 3 brothers, a sister, a grandchild, and a great-grandchild.