Kenneth Van Zee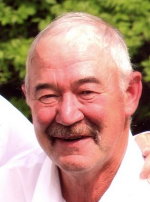 Kenneth Van Zee, 71, died at his home in Armour on Monday, August 15, 2022. Funeral service will be Thursday, August 18, 2022 at 10:30 AM at Grandview Reformed Church in Armour with visitation an hour prior to the service. The committal service will be in Pleasant Ridge Cemetery in Armour. In lieu of memorials the family requests that you "Pay it Forward" in memory of Ken.
Kenneth Van Zee was born on March 5, 1951 to Royce and Phyllis (DeWaard) Van Zee in Platte,
SD. He attended New Holland Christian School and graduated from Dakota Christian High School in New Holland. He went to Western Technical College in Colorado and graduated with an electronics degree. He married Lanetta Vanden Bos on September 18, 1970 in New Holland, SD. He started working for Douglas Electric in 1970 and retired in January of 2017 after 46 years of serving his community. He was a member of Grandview Reformed Church in Armour. He enjoyed traveling, driving and enjoying the scenery, reading, learning, and attending his children's and grandchildren's sporting events. Ken died at his home in Armour on Monday, August 15, 2022 at the age of 71.
He is survived by his wife, Lanetta of Armour, SD, 3 children, Christa (Brad) Peterson of Platte, SD and their children, Brady and Alexis, Beth (Jeff) Weiler of Fargo, ND and their children, Morgan (Sam) Olson and daughter, Sawyer and Madison Weiler, and Ryan (Stephanie) Van Zee and their boys, Thomas, James and Leo, and 2 sisters, Kathleen (Ron) Holwerda of Sioux Center, IA and Wanda (Conley) Schaap of Edgerton, MN.
He was preceded in death by his parents and grandson Landon Weiler.