Ivan Kuyper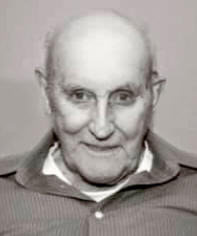 Ivan Kuyper, 88, of Corsica, SD went to be with his Lord and Savior, Jesus Christ in heaven on Saturday, September 5, 2020 at Douglas County Memorial Hospital in Armour, SD. Funeral Services are 10:30 A.M. Saturday, September 19, 2020 at The Lighthouse Fellowship in Corsica. A Committal Service will be at 1:00 P.M. Saturday at Harrison Cemetery. Visitation will be held at the church from 6:00 – 8:00 P.M. Friday, September 18, 2020, with a 7:00 P.M. Prayer Service.

Ivan Kuyper was born on a farm northwest of Stickney, SD on March 7, 1932 to Adrianus and Johanna (Vanden Bos) Kuyper. As a small child his family settled on a farm in Truro Township where he lived until they retired in 2005. Ivan attended the Gardner and Ketel Rural Schools and graduated from Stickney High School in 1951. From 1952-1954 Ivan served his country in the US Army. In June of 1956 Ivan married Jean Hansum in the Platte Christian Reformed Church. They lived on the farm by Stickney and God blessed them with two adopted children, Randall and Renae.

In 1972 Ivan joined the Gideons International and in 1979 Ivan served his Lord in a special way, by distributing scriptures in Chile, South America for two weeks. This was a highlight for him. Later in life, Ivan drove truck for Midwest Concrete in Corsica. In 2005 Ivan and Jean moved to Corsica. Ivan started ministering in the county jail in Lake Andes; witnessing for the Lord gave him great joy.

Ivan leaves behind his wife, Jean Kuyper of Corsica, SD; his son, Randall and Connie Kuyper of Stickney, SD; his daughter, Renae and Aaron Timmermans of Harrison, SD; eight grandchildren; six great-grandchildren; along with many nieces and nephews.

Ivan was preceded in death by his parents, Adrianus and Johanna Kuyper ; his siblings and their spouses: Lena and Case Vander Wal, John and Margaret Kuyper, Evelyn and Marvin Scholten, Ernest and Harriet Kuyper and Margaret and Stanley Hoekman; also a son-in-law, Thomas Vander Pol.

Memorials in Ivan's honor may be given to: Tri-County Gideons, c/o Howard Munneke, PO Box 173, Corsica, SD 57328.