Jack Jongejeugd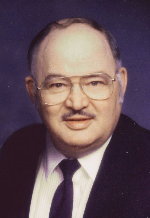 Jacob Junior "Jack" Jongejeugd, 86, of Platte, SD passed away Tuesday, January 26, 2021 at Avera McKennan Hospital and University Health Center in Sioux Falls, SD. Funeral Services are 10:30 A.M. Saturday, January 30, 2021 at the New Holland Christian Reformed Church, New Holland, SD. A Committal Service will follow at New Holland Cemetery. Visitation will be held at the church from 6:00 - 7:00 P.M. Friday, January 29, 2021 with a 7:00 P.M. Prayer Service. Mount Funeral Home of Platte is assisting with arrangements. Expressions of sympathy may be extended to the family through mountfuneralhome.com. The funeral will be live-streamed under "Photos and Videos" on the funeral home website and through Mount Funeral Homes Facebook page.
Jacob Junior Jongejeugd was born on July 10, 1934 to Simon and Cora (Van Zee) Jongejeugd on the family farm in Douglas County, SD. He attended Bolt Country School and began a lifelong career in farming. On August 10, 1955 Jack was united in marriage to Irene Van Drongelen at the Aurora Reformed Church in Aurora Center, SD. He was an active member of the New Holland Christian Reformed Church, serving as an Elder.
His love of the land came through in other ways besides his dedication to farming. This was evident in the many trips the family made to the river to enjoy camping, boating and just being together. You were never a stranger long around Jack, he loved to visit with people -- socializing with the neighboring campers or around a cup of coffee at the New Holland Store. One of his grandkids biggest supporters, he never missed a sporting event.
Grateful for having shared in Jack's life: his wife of over 65 years, Irene Jongejeugd of Platte, SD; three children and 10 grandchildren: son, Larry (Marlys) Jongejeugd of Platte, SD and their children: Heather (Jared) VanDerWerff, Mandy (Brad) Kuipers, and Ashley (Kirk) Hulstein; son, Garry Jongejeugd of Harrison, SD and his children: Ryan (Cindy) Jongejeugd, Kris (Katie) Jongejeugd and Nicole (Brett) Lovro; and daughter, Carmen (Randy) Dykstra of Platte, SD and their children: Jamie (Kim) Dykstra, Jeremy (JenaLee) Dykstra, Joel (Jenny) Dykstra and Jaclyn (Jordan) Kruse; 18 great grandchildren; three sisters-in-law: Sally Jongejeugd of Platte, SD, Marionette Zylstra of Geddes, SD and Bev Van Drongelen of Stickney, SD; along with many nieces, nephews and cousins.
Jack was preceded in death by: his parents, Simon and Cora Jongejeugd; a sister, Alice (Marvin) Miiller; a brother, Don Jongejeugd; parents-in-law, Adrian and Nellie Van Drongelen; and two brothers-in-law: Lawrence Zylstra and Clarence Van Drongelen.
Memorials in Jack's honor may be directed to: Dakota Christian School, 37614 SD Hwy 44, Corsica, SD 57328.
Officiating: Pastor John Gorter

Prayer Service Poem, Jamie Dykstra
Ushers, Darcy Jongejeugd and Trent Beltman
Musical Selections
"Amazing Grace"
"In the Garden", Gord Feenstra
"How Deep the Father's Love for Us"
"When Peace Like a River"
Pianist, Rachelle Hubers
Casket Bearers
Ryan Jongejeugd
Kris Jongejeugd
Jeremy DykstraJoel Dykstra
Jared VanDerWerff
Brad Kuipers