James Koedam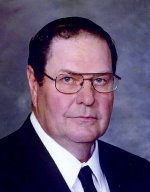 James Koedam, 77, died Saturday, January 14 at Avera St. Benedict Hospital in Parkston. Funeral service will be Wednesday, January 18 at 10:30 am at the Netherlands Reformed Congregation in Corsica. Visitation will be Tuesday, January 17 from 6 to 8 pm with an 8:00 pm prayer service at the Netherlands Reformed School Gym in Corsica. Arrangements by Koehn Bros. Funeral Home in Armour.
Jim was born June 9, 1945, to Sam and Gertie (Zomer) Koedam on the family farm east of Corsica, SD. He grew up on the farm and attended country school near there through the 8th grade. He was united in marriage to Kathleen Walma on June 26, 1964 at the bride's parent's home. Jim worked various jobs before taking over the family dairy farm. He operated the farm until retiring and moving into Corsica in 2015. He was member of the Netherlands Reformed Church where he served as a deacon and elder. He also drove school bus for the Netherlands Reformed Christian School for many years.
Grateful for having shared his life are his wife, Kathleen of Corsica; 5 children: James Koedam Jr. of Grand Rapids, MI; Sam (Sandy) Koedam of New Underwood, SD; Dwight Koedam of Armour, SD; David (Natalie) Koedam of Corsica, SD; and Daniel (Denise) Koedam of Corsica, SD; 21 grandchildren; 12 great-grandchildren; a brother, Sam (Reva) Koedam of Canton, SD; 3 sisters-in-law: Sally Koedam of Sheldon, IA; Rolena Walma of Corsica, SD; and Betty Spaans of Grand Rapids, MI; and 2 brothers-in-law: Leonard Zoeller of Hawarden, IA; and John (Julie) Walma of Sioux Falls, SD.
He was preceded in death by his parents; 4 brothers, Bill, Herm, John and Andy; and 5 sisters, Hermina, Lyda, Jenny, Ruth, and Martha in infancy.